blog
A Step Towards Housing Security for Young Illinoisians
May 26, 2021
Throughout the COVID-19 pandemic, rates of homelessness and unstable housing skyrocketed throughout Illinois. With a loss of employment for many Illinoisians and a significant drop in income for many more, housing security has become a major problem.
Without secure, stable and safe housing, families with children can suffer physically, mentally and emotionally. Without stable housing, children and youth find it harder to perform well in school. In addition, children and youth without the security and stability of housing find it more difficult getting to school at all. When families are faced with housing insecurities, it deeply and negatively affects the lives of children and youth.
On Monday, May 17, 2021, Governor J.B. Pritzker signed into law bill HB2877. This new law provides resources to Illinoisians needing housing assistance and allows both Illinois renters and landlords to apply for assistance.
According to local news channel 1340 WJOL, "The Illinois Rental Payment Program (ILRPP) will deploy multiple rounds of funding totaling $1.1 billion to Illinois renters and landlords to prevent evictions. An additional $400 million in rental assistance will be provided by larger municipalities. The state will also be standing up a separate program to support homeowners with $400 million in mortgage assistance."
This new law will change and save the lives of many families, children, and youth during times of peril. Let's shared needed and valuable information with our congregations, our constituents, and residents in our communities. For more information about "The Illinois Rental Payment Program (ILRPP), please go to: illinoishousinghelp.org.
Respectfully,
Rev. Beverly Dukes
Policy Coordinator, United Voices for Children
Advocating for LGBTQIA students
May 18, 2021
Children and youth are more successful in school when their basic needs are met. Students need to feel safe and to be loved and accepted. They need opportunities to grow and excel. They deserve readily available resources that will address their educational and developmental needs. Unfortunately, this has not always been the case for children who identify with the LGBTQIA community. In several states, efforts have been made and policies are being put in place to stifle the growth and development of children who identify as LGBTQIA.
In a blog entry on childtrends.org, author Deborah Temkin explains how policies are implemented that have targeted students who have identified as LGBTQIA. Temkim explained:
 "Since the start of 2021, at least 32 state legislatures have proposed bills to authorize discrimination against LGBTQ+ individuals. These bills range from:
Children's access to gender-affirming health care.
Requiring active parental permission for any discussion of LGBTQ+ topics or people in public school classes.
At least 21 states, restricting the participation of transgender students in school athletics."[1]
To ensure that all students are supported in school settings, more needs to be done to safeguard their overall health and development. This includes supporting students who are in the LGBTQIA community. When one child suffers or is not provided needed resources, we as a society suffer. Therefore, it is important for all of us to contact our elected officials in Washington, D.C. and to tell them support legislation that provides educational fairness and equality to students in the LGBTQIA community.
To learn more about educational fairness and equality for LGBTQIA students, visit childtrends.org.
Respectfully,
Rev. Beverly Dukes
Policy Coordinator, United Voices for Children
[1] Deborah Temkin, "Policies That Discriminate Against LGBTQ Students Are Not Aligned with Children Development Research," in Trends Child (Publication Date: April 28, 2021) https://www.childtrends.org/blog/policies-that-discriminate-against-lgbtq-students-are-not-aligned-with-child-development-research
What HB 2170 Means for Illinois' Children
March 25, 2021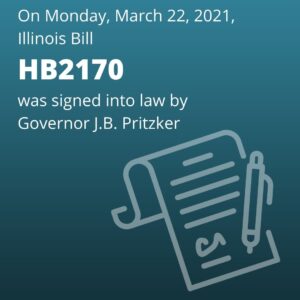 During this past year, the coronavirus pandemic has had an impressionable and, in most situations, lasting impact on Illinois' children. Many teachers, administrators, professionals, parents and caretakers have worked tirelessly to help their students succeed during these unprecedented times. Virtual learning and virtual classroom participation have become the norm in many school districts across Illinois. And even though parts of Illinois have begun to open, thereby allowing more school districts to allow some in-person instruction, the impact of the coronavirus has only exacerbated historic disparities that are widely known in our public-school districts. These disparities have unequivocally effected students of color.
House Bill 2170, which is supported by the Illinois Legislative Black Caucus, is designed to address these disparities and lack of resources effecting so many communities of color. On March 22, 2021, Governor J. B. Pritzker signed this bill into law. Overall, this law will provide needed resources to communities that need them the most. For example, now children who are enrolled and will be attending kindergarten must be evaluated to determine their level of need and preparedness for kindergarten. In additionally, early intervention services that are normally discontinued at the age of three are required to continue.
According to a March 10, 2021 article published by Shelby Bremer on the NBC Chicago website titled "HB 2170: What's Included in the New Law Aimed at Improving Equity in Illinois' Education System," gaps in care will be addressed under this law. "Starting in 2022, children who receive early intervention services—support available to young children with developmental delays and disabilities—can continue to receive those services after the previous cut off age to three, up until the beginning of the next school year, if their birthday falls between May 1 and August 31, to help minimize gaps in care."[1]
This new law only addresses a few inequalities in the Illinois Public School System. As constituents and advocates for Illinois children, it is crucial that we discuss this new law with our congregations and those in our communities. Let us give all Illinois children a fighting chance by hosting a church meeting to discuss this new law. Invite members of your church, community leaders, school professionals and those who are interested and support children. Collectively, we can be the change needed in so many of our children's lives. Let us be that change.
More information regarding this new law is available at Illinois Voices for Children website. Click here for a statement from the IVC Executive Director.    
Rev. Beverly Dukes, MS., MDiv.
Policy Coordinator
United Voices for Children
Bibliography:
Shelby Bremer, "HB2170: What's Included in the New Law Aimed at Improving Equity in Illinois Education System," Channel Five News Chicago, updated March 10, 2021, https://www. HB 2170: What's Included in the New Law Aimed at Improving Equity in Illinois' Education System – NBC Chicago
[1] Shelby Bremer, "HB2170: What's Included in the New Law Aimed at Improving Equity in Illinois Education System," NBC Chicago, updated March 10, 2021, https://www. HB 2170: What's Included in the New Law Aimed at Improving Equity in Illinois' Education System – NBC Chicago
Let's Get the Word Out: Child Tax Credit and EITC
March 8, 2021
The coronavirus pandemic has notably magnified some of this nation's deepest disparities. These disparities are based on race, gender, ethnicity, and income level. It has unequivocally devastated our poorest residents, and those living in Black and Latino communities. These communities are more like to experience inequalities in health care, vaccine distribution, economic hardship, environmental pollution, congested living situation, and low wages.
Unfortunately, these disparities and challenges have created enormous stress on children and families.
Today, there are two tax credit provisions that can change the trajectory for many children and families facing hardships:  the Child Tax Credit and Earned Income Tax Credit (EITC). According to the Center of Budget and Policy Priorities, "The current Child Tax Credit and EITC together lift more children above the poverty line, 5.5 million, than any other economic support program. This level of poverty reduction was achieved through multiple expansion of the EITC and Child Tax Credit since their respective enactments in 1975 and 1997." (1) The Child Tax Credit is accessible to all children, but not our wealthiest residents. Also, Earned Income Tax Credit is accessible to low-wage earners, those living without children in their household often called, "childless worker."(2)
Both tax credits will assist in tightest the wealth gap and will elevate many households out of poverty. These tax credits will provide our most always vulnerable children, families, and individuals with desperately needed resources and a chance to succeed.
Therefore, as advocates of change, share this invaluable information with families, persons in our churches, communities, and beyond. Host a resource meeting at your local churches for your communities, invite community organizers and others to discuss, and share this information. This is our time to be the change agents that are so desperately needed in the lives of so many children. Let us be that change.
Respectively,
Rev. Beverly Dukes, MS., MDiv.
Policy Coordinator
United Voices for Children
[1]  Center on Budget and Policy Priorities, "House Way and Means COVID Relief Bill Includes Critical  Expansions of Child Tax Credit and EITC," updated March 2, 2021, https://www.cbpp.org/research/federal-tax/house-covid-relief-bill-includes-critical-expansions-of-child-tax-credit-and.
[2] Ibid.
UVC Partner Highlights Important Legislative Issues
March 3, 2021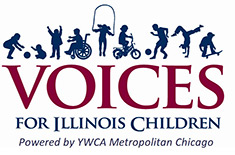 On February 23, our partner Illinois Voices for Children hosted a webinar on state finances. Nearly 100 attendees received an overview of the Governor's budget proposal, the latest on the Federal debate over a new stimulus package, and the outlook on the FY22 budget and FY21 payments from the State comptrollers and State legislators. 
Click here to view a recording of the webinar. 
Children Still Count!
June 8, 2020
The COVID-19 pandemic has had a significant impact on the operational guidelines used by the US Census Bureau. Changes in the counting process to protect the health and safety of the American public and Census Bureau employees, implement guidance from federal, state, and local authorities regarding COVID-19 and ensure a complete and accurate count of all communities have a tremendous negative impact on already under represented and underserved groups. However, as conveners of communities and translators of culture, through intentional education and mobilization faith communities can make a significant positive difference in Census return rates.
The U.S. Census Bureau conducts a count of all the people living in the country. Mandated by the U.S. Constitution, the information is used for not only determining political representation but for determining how the federal government distributes money to states for health care, education, nutrition, and many other areas. Local governments use census data for determining housing and transportation needs. Businesses use census data to determine where to locate grocery stores, restaurants, pharmacies, and other retail establishments. It is important that the Census counts every Illinois resident.
The US Census brings resources to kids and families in your neighborhood. Let us make sure all communities get a full count and their fair share. See now your community is responding. An interactive census map of Northern Illinois Conference congregations and the return rate in their census tract is available at https://bit.ly/3fH3HXs.
The 2010 Census missed nearly 36,000 Illinois children under the age of five or just over 4% of children in that age range. Nationally, children under the age of five, are one of the most undercounted groups. By one estimate, the 2010 Census failed to account for one million children under the age of five nationally or 4.6% of children in this age group.1 Nearly one in five Illinois children (or 152,000 children) live in hard-to-count census tracts. When the Census misses those children, it impacts the federal funding for programs serving those children. 2
UVC has strengthened its position to be a catalyst for generating support for child serving agencies and conduit for information to equip congregations, by entering a strategic collaboration with Voices for Illinois Children. This collaboration leverages the years of research-based advocacy and outcome oriented programming of Voices for Illinois Children with the network of faith-based communities United Voices serves to increase the reach and amplify the voices of both organizations to advocate for children and families.
In the upcoming months, UVC Policy Coordinator, Rev. Beverly Dukes will be reaching out to Northern Illinois Conference congregations to share how, faith communities can impact US Census outcomes in a positive way.  The immediacy of the COVID-19 pandemic crisis has taken attention from the 2020 US Census, however the census is the "long game" to address the root causes of issues in communities hardest hit by the virus.
On Tuesday, June 9th at Raising Our Voices, hear more about the collaboration between Voices for Illinois Children and UVC including how your congregation can impact the 2020 US Census. Register for this on-line virtual celebration using this link https://us02web.zoom.us/webinar/register/WN_JKwC0S8mT0e6lhcIP5Dq4w
The Reverend Robert Biekman, Board President, United Voices for Children.
__________________________________________
Footnotes:
1 King H., Ihrke, D., and Jensen, E. (2018). "Subnational Estimates of Net Coverage Error for the Population Aged 0 to 4 in the 2010 Census." U.S.
Census Bureau, Paper presented at the Population Association of America annual Conference, Denver, CO. April 2018.
2 The Annie E. Casey Foundation, 2018 KIDS COUNT Data Book.
Child Advocacy Award Has Staying Power
May 15, 2019
The question of the day should always be: "How are the children doing today?" People in children, youth, family ministry and related child-centered fields know that when the children are thriving, love and justice abide.
When I attended a retreat workshop recently called Resurrection Release hosted by Epworth UMC in Chicago, co-led by Pastor Hope Chernich and Pastor Lindsay Long Joyce, and facilitated by Rev. Jacki Belile, pastor at Eden UCC and director of Living Well Ministries, there was Beth Palmer to my surprise. Beth and I greeted one another being reminded of our common bond not only through children's ministry in and through United Methodist local churches, but more significantly, we are both recipients of the Katherine B. Greene Child Advocacy award through United Voices for Children. I received this award in 2009 and was thrilled to present the award to Beth in 2017 during the Annual Conference when UVC holds its breakfast.
We reminisced about her excitement at receiving the award. She shared with me her travel plan at the time to arrive at Pheasant Run in St. Charles by 6:45 am for the breakfast. She lives in Chicago, so it was a matter of catching a bus to the Blue Line, in order to catch her ride from Jefferson Park. She did not miss a beat describing her excitement at being recognized for her lifelong passion helping children to improve their academic and social lives. These wonderful children live in an economically deprived and ethnically diverse community. Beth provides tutoring and all kinds of opportunities for musical fun to encourage children model Christian love to each and every one of them. I shared with her the importance of receiving this award at a time when I was doubting my ability and calling. It was a complete surprise to me, so much so that I could not be present to accept it because of an out of town commitment. My home church, First UMC Park Ridge, made sure I received the award during worship which was super special bolstering my gifts and calling to ministry and advocacy for children, youth and families. Beth and I enjoyed our serendipitous encounter that day! The retreat workshop was excellent!
For all the past recipients of the Bishop Jesse R. DeWitt, Katherine B. Greene and Rev. Margaret Ann Williams awards, your tireless advocacy for children and youth impacts us yet today! Thank you. In particular, we remember Rev. Dr. Kwane John who received the Bishop Jesse R. DeWitt award in 2012. He passed away this past April. He and his wife Mrs. June Porter received the award together.
UVC is looking forward to the June 4, 2019 Breakfast during this year's annual conference.  You can find the details here:  https://unitedvoicesforchildren.org/programs/annual-breakfast/     Make your reservation by Friday, May 24th by  contacting unitedvoicesforchildren@gmail.com 
Come, connect with remarkable individuals and catch up on just how the children are doing today!!
Deaconess Catherine Inserra is the Manager of Faith and Community Relations at ChildServ and is secretary of the United Voices for Children board of directors.
Forethoughts for Fifth Sunday Appeal
March 5, 2019
As a Christian Educator, I am always on the lookout for engaging ideas for Children's Messages during worship. In addition, as a person who cares deeply about the safety and well being of all children and the adults in their lives, it is important to help everyone make these very important connections to giving and receiving as people of faith. Recently, I was able to do just this very thing during the month of December – a great time of year to model giving and receiving! Plus, December has 5 Sundays in it, so I knew there was an opportunity to promote the 5th Sunday Appeal for United Voices for Children.
Here's the back story:
Several months ago, a Christian Educator colleague had shared the idea of giving every family a copy of The Family Book by Todd Parr.  Her congregation is incorporating creative and fun ways  to encourage a more meaningful connection to what it means to being a Reconciling Congregation welcoming LGBTQ persons and well, everyone especially all families! I tucked this idea away in the middle of my mind as a 'good idea' for future use.
Fast forward to November and I am working on ideas for Children's Messages when I realize I could make a meaningful connection to the Holy Family and the families served by United Voices for Children's 5th Sunday Appeal (in December) inviting children to give money in their own personalized envelope. I purchased copies of 
The Family Book 
by Todd Parr to give to each family and prepared United Voices for Children envelopes for each child to receive. I wrote on each envelope at the top the name of the child and "Child of God!" 
h en
During the Children's Message
 two weeks before 
the 5th Sunday, I read a few selected pages from the book and showed the pictures to the children. We talked about families – all families. Each family received a copy of the book (which was such a surprise!). In addition, each child received an envelope, so they could participate in the 5th Sunday Appeal two weeks later or that very day. The intentional effort to draw attention to the 5th Sunday 
before
 the 5th Sunday created some curiosity on the part of the children and the adults making it a forethought not an afterthought. Being able to give a copy of the book to each family was special, but not necessarily a must if a congregation cannot afford it. Or, ask a member to sponsor this gift? I bought 12 and had just enough.
Modeling generosity in this way is a powerful lesson on caring about others at any time of the year not just Christmas. Children are truly generous givers and care deeply about other children. They continue to lead us. May we listen and respond with generous hearts.
Deaconess Catherine Inserra
formerly Director of Family Ministry, Trinity UMC Wilmette
now Manager of Faith & Community Relations at Kids Above All 
Star Words
December 29, 2018
Churches often mark the end of Christmas with a retelling of the visit of the Magi, or wisemen, on Epiphany (January 6). The Magi's support and savvy may make them the earliest recorded child advocates. They serve as an example of how we might advocate and support children in Illinois throughout the coming year.
"Star Words" (https://www.buildfaith.org/guiding-stars-an-epiphany-activity-at-home/#gref)  are an newer Epiphany  tradition in which individuals or families choose a guiding word to follow throughout the year. Written on stars, they help navigate the way through the year with intention and focus.
United Voices for Children asks you to consider choosing a word that helps to remind you to support children and youth in every season. Potential star words can be found in UVC's Child Advocate description: speak and advocate, collaborate and organize, support and promote.
Speak and Advocate:
During the  Magi's visit to Jerusalem they are searching for a newborn king. The predicted king was  the one whom we know as Jesus, who was deeply concerned for children and those in need and  whose life, death and resurrection offer hope for all people. Matthew 2:3 says that Herod was "frightened,"  presumably because this child would be a threat to his power. Rather than report back to Herod as asked, the Magi protect Jesus by returning home another way. What actions can you take to keep children safe this year? A list of resources can be found here: https://unitedvoicesforchildren.org/links/resources/
Collaborate and organize:
The Bible doesn't state how many Magi came to Bethlehem (we often imagine three because there were three gifts). Regardless of the exact number, we know that there was more than one who came to see what new thing God was doing in the world. United Voices for Children collaborates and organizes by partnering with child serving agencies, local churches and individuals.  In its 39 year history, UVC has raised over one million dollars, organized rallies in Springfield, and offered meaningful workshops on issues directly affecting children and youth. Join our email list to receive more information about becoming a UVC Child Advocate: https://unitedvoicesforchildren.org/links/resources/
Support and Promote:
"Wouldn't blankets and diapers have been more useful than frankincense  and myrrh?" we've heard jokingly. Regardless of why they brought what they brought, the Magi materially supported a young child. Please consider a monthly gift to United Voices for Children https://unitedvoicesforchildren.org/donate/. UVC's revenues are disbursed directly to our affiliated agencies—ChildServ, MYSI and Rosecrance—in support of their mission and direct services, as well as UVC's mission to equip congregations to advocate for underserved children, youth and families throughout the Northern Illinois Conference.
Promote and follow us on social media:. https://www.facebook.com/
www.unitedvoicesforchildren.org/
Speak, advocate, collaborate, organize, support, promote. Chose a word that encourages you to increase your advocacy efforts this year.  Write your word and your goal on a star and place it in a visible location. We'd love to see a picture of your star word on Facebook.
On behalf of the United Voices for Children Board, thank you for your support of children and youth in need.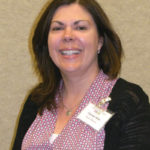 Christine V. Hides is Director of Christian Education at the Kenilworth Union Church and a member of the United Voices for Children board of directors.
Positive Psychology
July 12, 2018
What makes an individual psychologically healthy? You may have some difficulty answering this question. As a matter of fact, you will likely have difficulty answering an even broader question, what makes people healthy in general? One of the reasons for this is due to our contemporary conceptualization of health and well-being. Pervasive in both medicine and psychology is the biomedical model. The biomedical model of health does an excellent job at helping us understand disorders, disease, and pathology; however, it falls flat in helping us identify similar measurables for health and well-being.
In fact, the typical indicators for identifying healthy individuals is the absence of pathology and problems. The truth is; however, the absence of problems does not equate health. Just because you're not depressed, does not mean you are happy and content. Just because you're not in a highly conflictual relationship, does not mean you're happily married. Fortunately, the fields of medicine and psychology have been steadily shifting for the past two decades and now more attention is being placed on the other end of the bell curve. Scientists and scholars have worked to identify what makes people happy and healthy and practitioners have supplemented their interventions to help people improve well-being and not just focusing on decreasing symptoms of a problem.
The first step along the path of improving well-being is to identify your core signature strengths. Cross-cultural research has identified 24 character strengths in the areas of wisdom, courage, humanity, justice, temperance, and transcendence. Some examples can include a love for learning, honesty, kindness, leadership, or even hope. By understanding and deliberately utilizing our core strengths on the different life tasks in positive psychology, we can find joy and meaning in life in a way that feels compatible with our personality and who we are.  To take a free character strengths test, please visit: www.viacharacter.org.
What are these life tasks in positive psychology? Research in socio-emotional well-being has found five areas that are highly correlated with feeling content with one's life:
Positive Emotion
If I were to ask you how satisfied you are with your life right now, your answer would likely be heavily influenced by the mood you're in. Experiencing positive emotions improves our outlook on life, whether it is positively reflecting on our past or looking towards the future with hope. We need to experience positive feelings. Research in Cognitive Behavioral Therapy has taught us there is an inherent relationship between our thoughts, actions, and mood. Thus, there is truly value in exploring ways to be generous in our interpretation of ourselves and others. If you look for the bad in life, you will find it. However, the same goes for the positive and the reasons for which you are grateful. Training our brains to scan the world for positivity can only help our experience of positive feelings.
Engagement
Are there activities that you can "lose" yourself in? The idea of "flow" or engagement is that we each have the capacity to engage in activities in which we experience a state of utter, blissful immersion in the present moment. Utilizing our highest strengths to meet our highest challenges can often be a path to engagement. There is a plethora of possibilities, including working, creating something, sports, or even playing some games. These activities suspend our feelings and our sense of time. They bring us to the here and now and make us feel valuable, confident, and productive. Regularly engaging in "flow-like" activities is a path to well-being.
Relationships
The research is very clear that connection is everything. We are hard-wired to connect with others. Disconnection causes a number of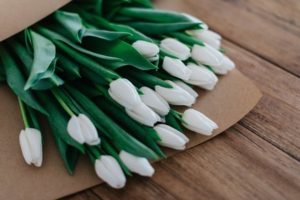 difficulties for us emotionally, psychologically, and even physically. Therefore, utilizing our core strengths to help us build strong, deep, and vulnerable connections with others where we feel like we are seen and accepted for who we are is the path to happiness. Relationships are complicated, they can be messy. However, the way forward with respect to well-being is always in the company of others.
Purpose and Meaning
Another facet of well-being as you reflect on your life is your overall sense that your life has meaning and purpose. Research in positive psychology defines this as dedicating our time and resources to something greater than ourselves. Utilizing our core strengths will ensure that we are also engaged in this work.
Achievement and Accomplishment
For our overall well-being, we need to have hope and confidence in our abilities and capacities. This is best attained by reflecting on our past successes. When we succeed in the past, we are more likely to be encouraged and motivated for future challenges. What is neat about this task is that accomplishment is a bit subjective. What matters is that you are able to look back on your life with a sense of accomplishment and pride.
Utilization of core strengths and progress in these individual tasks are the themes that positive psychologists have found when researching the happiest people around the world. Part of hope of the positive psychology movement is that by learning through tasks early on, we can chart a course for ourselves so that we can also reflect kindly and fondly on our lives as we grow older. 
For more information on positive psychology, please visit: https://www.authentichappiness.sas.upenn.edu/
Louis V. Haynes is a licensed clinical psychologist and the Clinical Director for Counseling Center of the North Shore, a nonprofit community mental health center. To learn more about Dr. Louis V. Haynes, please visit www.ccns.org or reach out to him directly at: lhaynes@ccns.org