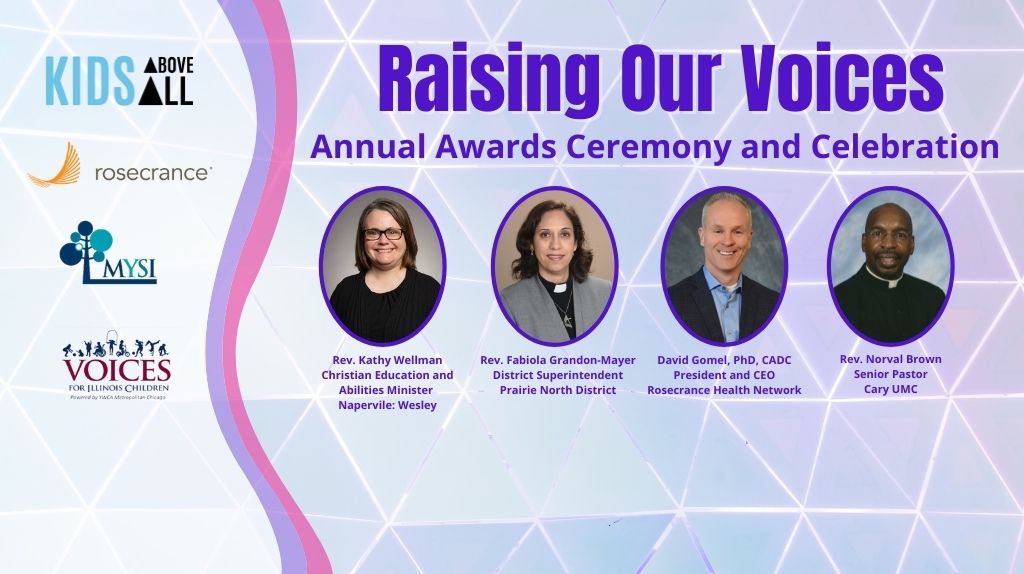 Join United Voices for Children Wednesday, August 11 at 11 a.m. to honor NIC child advocates, celebrate our agency partners, and thank the churches and individuals who support our advocacy for Illinois children and families!
Click here to register.
News
Child Tax Credit Payments a Welcome Respite
Families who qualify for the Child Tax Credit began to receive checks on July 15, 2021. Under President Joe Biden's American Rescue Plan, the monies available to eligible families through the Child Tax Credit have increased substantially. In her article "Child Tax Credit 2021: Payment to be disbursed starting July 15- here's when the money […]
The Maternal, Infant and Early Childhood Home Visiting Program
An old West African proverb originating in Nigeria states, "It takes a village or community to raise a child." Throughout the pandemic, our "villages" were abruptly interrupted with an urgent alert to stay home and many parts of our communities—churches, schools, libraries, sporting events—were shut down as we collectively tried to be safe. Even though […]
We're "Raising Our Voices" on Aug. 11!
"Raising Our Voices" will celebrate the ways that individuals and congregations are making a difference in the lives of children and families in need in Northern Illinois. You'll also hear about how you can get involved through advocacy, financial support and working with lawmakers to protect the most vulnerable of their constituents.
Blog
2021 Illinois Kids Count Report Released
Poverty is a systemic and devastating economic condition that is pervasive throughout the United States. This adverse reality has a distressing effect on children, causing emotional, mental, and physical problems—and the COVID-19 pandemic has only exacerbated an already difficult situation for children and their families.  Voices for Illinois Children recently released is the 2021 Illinois […]
A Step Towards Housing Security for Young Illinoisians
Throughout the COVID-19 pandemic, rates of homelessness and unstable housing skyrocketed throughout Illinois. With a loss of employment for many Illinoisians and a significant drop in income for many more, housing security has become a major problem. Without secure, stable and safe housing, families with children can suffer physically, mentally and emotionally. Without stable housing, […]
Advocating for LGBTQIA students
Children and youth are more successful in school when their basic needs are met. Students need to feel safe and to be loved and accepted. They need opportunities to grow and excel. They deserve readily available resources that will address their educational and developmental needs. Unfortunately, this has not always been the case for children […]