blog
Addressing Violence in Schools
December 16, 2021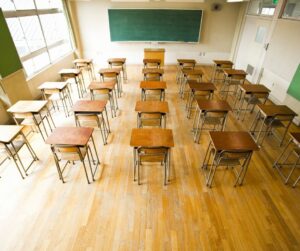 Exposure to any kind of violence can have a devastating and long-lasting negative effect on children and youth if adequate professional help is not available. Once seen as a "safe haven," America's school systems have experienced an unprecedented increase of violence. This ongoing exposure to violence in the school setting has created spaces where some students are struggling. But there is hope. A new program is now available to assist Chicago's most vulnerable children and youth.
In an article published in "Chalk Beat Chicago," writer Mauricio Pena explains what Chicago has done to help students. Pena explained, "Chicago Public Schools will spend 7.5 million dollars to expand an anti-violence program for teens in "high-risk situations' and connect with them weekly therapy and dedicated mentors. The program, called Choose to Change, will reach 1,000 students this school year."[1]
A partnership between Youth Advocate Programs (YAP), Inc. and Children's Home & Aid, Choose to Change provides young people with a trauma-informed, six-month program to help them develop healthy decision-making tools. This program can potentially assist in changing the culture of violence throughout Chicago by helping those most susceptible.
By supporting this program and educating others about its impact, we can help Chicago's most vulnerable children and youth. Tell your local congregation and other constituencies about Choose to Change. Encourage your stakeholders in your community to support this new program. And contact your state lawmakers and tell them more similar policies and programs are needed throughout Illinois to protect our children and youth.   
Rev. Beverly Dukes
Policy Coordinator, United Voices for Children
[1] Mauricio Pena, "Chicago to expand anti-violence youth program that reduces arrests in a pilot" Chalk Beat Chicago, accessed November 29, 2021, https://chicago.chalkbeat.org/2021/10/25/22745286/chicago-public-schools-choose-to-change-antiviolence-program-pedro-martinez