blog
Signs of Addiction in Teens: When to Get Your Teen Help
May 17, 2018
More than 40 percent of American teens have tried some type of alcohol, tobacco or illicit drug, which is half of those who were presented with the opportunity — this is a staggering statistic. Rosecrance wants you to understand the signs of teen addiction, so you can seek help before it's too late.
Rosecrance has a long and successful history of treating adolescent substance abuse. It is our mission to change these statistics — one life at a time. People in need seek our help so they can break addiction habits, develop coping skills and new healthy behaviors and restore their sense of hope and purpose.
When teenagers develop drug dependency, it can disrupt their brain chemistry, often leading to unhealthy and sometimes dangerous behavior. It's important to understand the signs of addiction and seek help as quickly as possible to stop these self-harming and potentially life-threatening behaviors.
We have a unique approach to treating teens suffering from substance abuse and co-occurring mental health disorders. We not only treat the substance abuse and any underlying mental health issues through a variety of experiential therapies (including, art, recreation, horticulture, drumming and mindful meditation), but we are dedicated to educating and helping young people realize their full potential. In fact, everything we do at Rosecrance is about restoring hope and giving our clients a chance to start a new life filled with purpose and passion.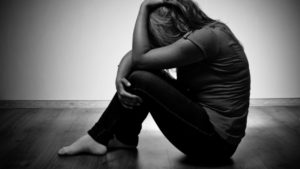 While it's be difficult to diagnose drug abuse in teens (because many of the signs are similar to typical teenage behavior), you should keep a watchful eye for sudden or severe changes in your teen's behavior.
5 warning signs of drug abuse in teens
Changes in behavior and mannerisms
 This is one of the earliest warning signs of drug abuse in teens and may include a sudden change in friends, withdrawal from social interactions and disinterest in hobbies or activities they previously enjoyed.
 Watch for sudden irrational or dramatic actions, these may indicate it's time to intervene. Teens suffering from drug abuse may be more irritable, verbally abusive or even violent with friends and family.
This is another early indicator; if you notice marked changes in their personality (e.g., poor morale, low productivity, lack of self-control, aggression, low test scores), don't ignore it and seek immediate help.
Drug use and abuse has a host of physical signs like bloodshot eyes, sudden changes in weight, frequent nosebleeds, tremors, drowsiness and red, flushed cheeks.
Possession of drug paraphernalia
Don't be afraid to snoop. Possessing things like weight scales, bongs, cigarette lighters, needles, balloons and vials are the most definitive signs that your teen is abusing drugs.
Recognizing the warning signs of drug abuse in teenagers isn't easy, so the best thing you can do is talk to your teen first to find out if they need help. Rosecrance offers the best opportunity for lasting recovery. If you still feel uneasy about their mental and physical health and well-being, please contact us for an immediate assessment at 888-928-5278. We offer a variety of effective treatment programs to help your teen address their substance abuse — and live a happy, fulfilling and sober life.
This article is published by the Rosecrance Health Network: www.rosecrance.org