blog
Partner with ChildServ for the Holidays
November 19, 2016
Last year ChildServ built better lives for 2,800 at-risk children, youth and families – each of  whom experienced trauma such as abuse, neglect, poverty, toxic stress or violence. Our community-based programs, including early childhood education and residential group homes, are designed with a trauma-informed approach to help our clients heal and reach their potential.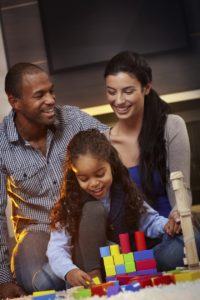 ChildServ's home-based, early childhood education programs use a nationally-recognized, evidence-based curricula to empower parents in low-income families with the necessary confidence, skills and tools to prepare their children, ages 0-5, for kindergarten. Parents in our programs take the lead in nurturing their child's social, mental, motor and linguistic development, and are encouraged to read to their child, strengthening the parental bond and building vocabulary and critical thinking skills.
Our group homes provide a safe, nurturing environment to live, learn and grow for youth ages 12-18 who have experienced trauma. These 18 teens receive quality therapy, life skills training and the encouragement they need to complete high school and become self-sufficient adults.
As the Holidays approach – a time of joy and thanksgiving for our many blessings – we know that for many of the children and families in our care, this time of year also creates added stress and hardship. We invite you, our partners in mission, to get involved in our Holiday Gift Drive and join us in making this holiday special for those in our care. Each gift and contribution reminds our children, youth and families of your caring presence and partnership in their journey to build a better life and reach their potential.
For information about ChildServ's Holiday Gift Drive, click here.   
S. Kim Coffing is the Director of Advocacy and Church Relations at ChildServ.  She is also a board member of United Voices for Children.